Welcome to your New Partner Dashboard!
Union For Gamers has overhauled our Partner Dashboard with Paladin, a sleek and robust new way to access your channel data, earnings, and Partner information!
This new Dashboard will provide you with all the usual Analytics and Earnings data, but also offers strong support for Partners with multiple channels, improvements for brand deals and sponsorships (Campaigns), back-end tools for rights management (Content ID), and the ability to link all your social media accounts in one place. In short- it's a modernized solution to better support our Partners into the future.
To access the Dashboard, please visit dashboard.unionforgamers.com or click the link at the top of www.unionforgamers.com

Once you're there, you'll be prompted to login. Click the "Sign in with YouTube" button and follow Google's prompts to select the appropriate account, choose your partnered YouTube channel, and authorize access.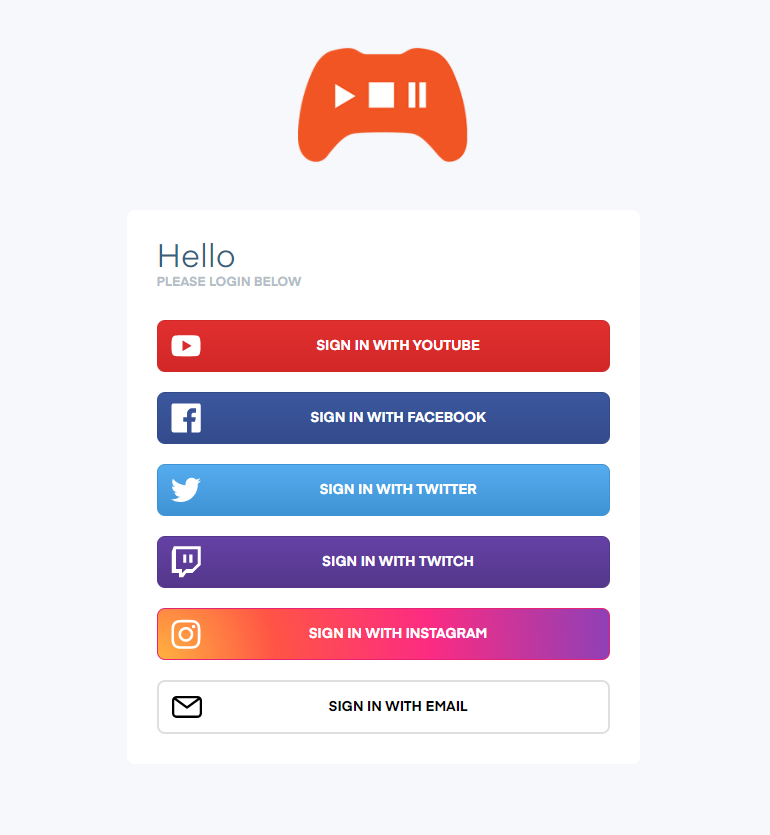 After logging in with YouTube, you will be able to link other social media accounts to your profile and can use those for future logins as well.
Your main Dashboard landing page will provide access to all the features and services you need, overviews of all the channels and accounts you have linked. The top navigation bar while take you anywhere you need to be!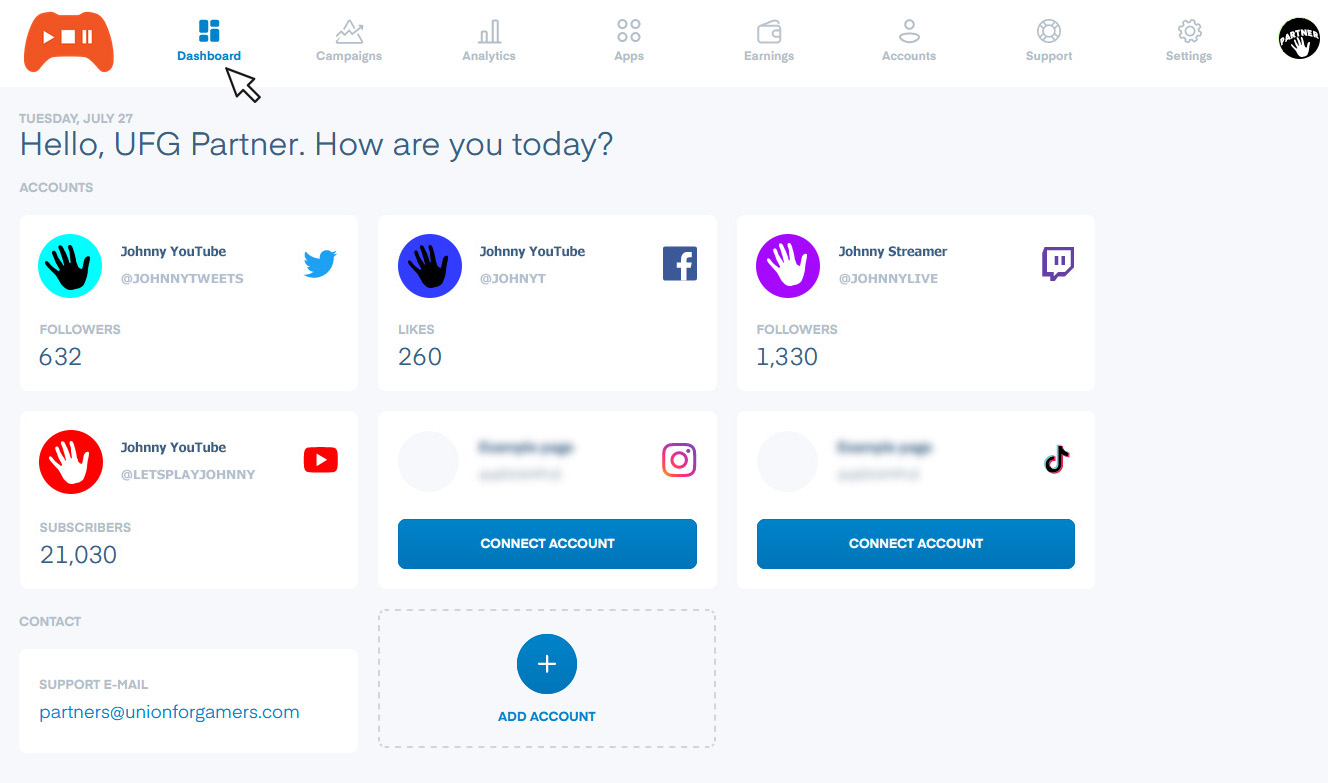 Across the top of your Dashboard will be linked icons to all the main sections you may want to access:

Dashboard - This takes you back to your landing page
Campaigns - This is will be the place to review and track any brand deals and sponsorship opportunities that you are involved in (we're working to scale up this program and will reach out to you directly if a campaign opportunity is available for your channel!).
Analytics - This will offer your basic channel insights such as estimated revenue, video views, watch time, and engagement. Your other social media accounts will also show up here once linked and may have stats available (varies by platform), so you might need to select your YouTube channel from the dropdown to see your channel performance. Clicking on each tile within your Analytics page will take you into the details for that topic. You can change your time period on the left side.
Apps - Here you can find access to AudioMicro and Epidemic Sound audio libraries, as well as any new features or tools implemented down the road.
Earnings - This tab will show your final monthly payments with additional details and a breakdown of revenue sources, available once the month has been paid. In addition to the usual earnings information, your Dashboard also supports YouTube's new tax withholding reports and will display how much YouTube was required to withhold from a payment for US taxes (if that applies to your channel).
Accounts - Here you can link other social media accounts to your profile or view authentication details for your existing accounts (as well as contract details, in the case of partnered YouTube accounts). The Dashboard currently supports Twitch, Twitter, TikTok, business Instagram accounts, and Facebook Pages.
Support - Clicking here will take you to our knowledge base articles and the place where you can submit tickets to get help and feedback from our support staff.
Settings - Manage your profile and update your payment information here.
If you can't find anything you need or want, feel free to reach out to our support staff here at any time!